Ganesh Chaturthi is one of the most popular festivals in India. This spectacular festival is celebrated to honor the birth of Lord Ganesh – The Elephant Headed God. He is the foremost Hindu God and is always worshiped at the beginning of every auspicious occasion. 'He' is the God of Education, Wisdom, Prosperity, and Good Fortune.
The Festival is celebrated with great zeal, joy, and enthusiasm throughout India, especially in Maharashtra. Ganesh Chaturthi is also known as Vinayaka Chaturthi, Vinayaka Chavithi, and also as Vinayagar Chaturthi.
It is observed in the Hindu Calendar month of Bhadrapada, starting on the Shukla Chaturthi (fourth day of the waxing moon period).
The festival lasts for ten days and ends on Ananta Chaturdashi (the fourteenth day of the waxing moon period). This usually falls between mid-August and September.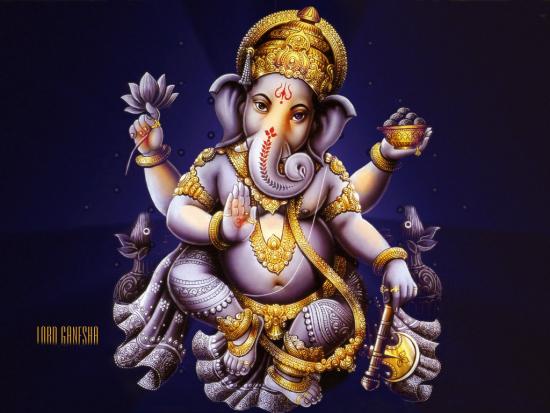 Ganesh Chaturthi Date 2022
In 2022, Ganesh Chaturthi is on 31st August 2022 Wednesday.
The Madhyahna Ganesh Puja Time is from 11:05 AM to 01:39 PM. As per Vedic Astrology, it is considered the most appropriate time for Ganesh Pujan.
It is believed that Lord Ganesh was born during Madhyahna Kala, so Ganesh Puja is preferred during Madhyahna. The Festival ends on Anant Chaturdashi Day, which is on 9th September 2022 Friday.
This period starts with Ganesh Chaturthi and ends on Ananta Chaturdashi, celebrated as 'Ganeshotsav.' Idols of Lord Ganesh are installed on the first day of the festival homes, offices, organizations, and at public places.
Every section of society tries to bring Ganesh Idol and worship the Lord on Vinayaka Chaturthi. On Ananta Chaturdashi Day, the Idols of Lord Ganesh are immersed in the water body after a gala street procession. Praises are chanted, people sing and dance all along the way during the procession. People sing aloud "Ganapati Bappa Morya, Purcha Varshi Laukariya."
Learn more about Ganesh Chaturthi