Dussehra is a foremost Indian festival which is celebrated with great enthusiasm throughout India and various parts of the world. It is one of the most vibrant Hindu Festivals which signifies the Victory of Good over Evil. Here, I have come up with a colorful collection of Happy Dussehra Images to showcase the different moods and festivities associated with this vibrant and joyful festival of India.
Dussehra is also known as 'Vijayadashami' as it marks the victory of Lord Rama over demon Ravana. It is celebrated as 'The Day of Victory'. It is the tenth day of the nine days long festival of Navratri which celebrates the various forms of Mother Goddess Durga. It is believed that on this day, Goddess Durga killed demon Mahishasura and freed the universe from evil forces.
The Happy Dussehra Images aptly captures the various moods associated with Dussehra. It may be the enthusiastic people, the burning of effigies of Ravana, the immersing of idol of Mother Goddess Durga, the grand processions, the songs and the dances, the decorated temples, the brightly lit streets, and everything that is linked up with Dussehra, all are showcased in these very colorful Dussehra Wallpapers.
These Happy Dussehra Wallpaper / Images gives us an opportunity to relive the joy and experience the magic associated with this very beautiful festival 'Dussehra'.
Lightning Dussehra Wallpapers / Images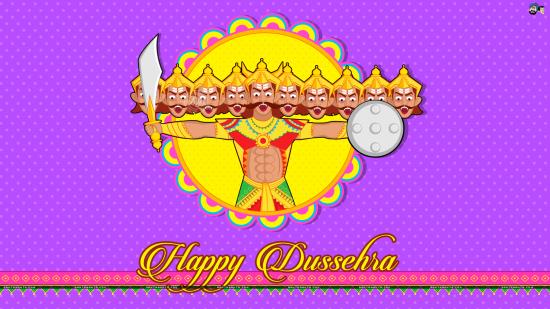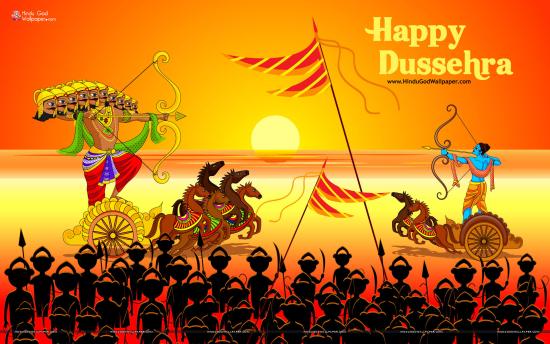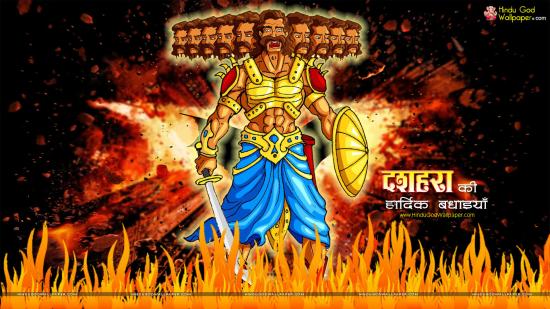 Hope you liked these Dussehra Wallpapers, please do share this post with you friends on social sites.