Lord Shiva is regarded as one of the principal deities of Hinduism.
He is considered as one of the Trimurti – the Hindu trinity that includes Brahma and Vishnu.
Lord Shiva is the Supreme Being within Shaivism, one of the foremost traditions within contemporary Hinduism.
Today, we have come up with a presentation showcasing 30 Beautiful Lord Shiva Images.
So, if you are on the lookout for images of Lord Shiva or rather beautiful images of Lord Shiva, then you are at the right place.
Here, you get to see 30 Beautiful Lord Shiva Images.
Before showing you Lord Shiva Wallpapers, here is some information about Lord Shiva.
Lord Shiva is regarded as the God of Destruction.
Devotees call him Devon Ke Dev Mahadeva.
Lord Shiva is also known by several names such as Bholenath, Shankar, Rudra, Maheshwar, Ashutosh, Adiyogi, Gangadhara, Amarnath, Bhairava, Chandrasekhar, Neelakantha, Gaurishankar, Mahakaleshwar, Natraj, Omkareshwar, Pashunath, Rameshwara, Sadashiv, Triloknath, Umapathi. He has many other names, as well.
Lord Shiva is often portrayed as an ascetic meditating on Mount Kailash. However, he is also a householder with his wife Parvati and has two sons, namely Ganesh and Kartikeya.
The highest form of Lord Shiva is formless, unchanging, limitless, and transcendent absolute Brahman.
Lord Shiva is regarded as the patron god of yoga, meditation, and arts.
He is mostly worshiped in the form of Lingam.
In fact, Lord Shiva is the most worshiped deity in the Hindu Religion. There are thousands of Shiva temples all across India, together with 12 Jyotirlingas.
Attributes of Lord Shiva
Third Eye: Lord Shiva is depicted with a third eye on his forehead.
Serpents: Lord Shiva is shown garlanded with a snake.
Crescent Moon: Lord Shiva bears the crescent moon on his head. So, he is often known as Chandrasekhar, "Having the moon as his crest."
Ashes: The body of Lord Shiva is covered with ashes. It reminds us that all material existence is temporary and comes to an end, becoming ash.
Matted Hair: Lord Shiva is known for his distinctive hairstyle that is shaggy or curly. His hairs are arranged in a shell-like fashion.
Blue Throat: Lord Shiva has a blue throat. He drank the Halahal poison that came out of the Samudra Manthan to eliminate its destructive capacity. The poison was so dangerous that it changed the color of his neck to blue.
Meditating Yogi: Lord Shiva is often portrayed in a Yogic posture. He is the Lord of Yoga and Meditation.
Sacred Ganga: Lord Shiva is known as Gangadhara. The Ganges flows from the matted hair of Lord Shiva.
Tiger Skin: Lord Shiva is often shown sitting on tiger skin.
Trident: Lord Shiva carries a Trident called Trishul. It's a very powerful weapon used by Lord Shiva.
Drum: It is one of the attributes of Lord Shiva. He is shown having a damaru – a drum shaped like an hourglass.
Rosary Beads: Lord Shiva is garlanded or carries a string of rosary beads in his right hand. It is typically made of Rudraksha.
Nandi: It is the name of the bull that serves as Shiva's mount.
Mount Kailash: It is the traditional abode of Lord Shiva in the Himalayas.
Lord Shiva in Shaivism
In Shaivism tradition, Lord Shiva is regarded as the Supreme Being.
He is the one who creates, protects, and dissolves the universe.
He is not only the creator; he is also the creation that results from him.
He is everything and everywhere.
Lord Shiva is considered the primal soul, the pure consciousness, and Absolute Reality in the Shaiva tradition.
Lord Shiva as an Ascetic and Householder
Lord Shiva is shown both as an ascetic yogi and as a householder.
These roles have been regarded as mutually exclusive in Hindu society.
Lord Shiva, as a Yogi, is depicted sitting and meditating. He is often called Mahayogi or Adiyogi, which points to his association with yoga.
Lord Shiva as a householder and family man, has a wife, Parvati, and two sons, Ganesh and Kartikeya.
Parvati is the source of his creative energy and represents the dynamic extension of Lord Shiva onto the Universe.
His son Ganesha is worshipped throughout India as the Lord of Beginnings and as the Remover of Obstacles.
Kartikeya is worshiped as the Warrior God in South India by Murugan, Swaminathan, and Subramanian.
Mantras of Lord Shiva
The Panchashiri Mantra – "Namah Shivaya" is the most sacred and powerful mantra associated with Lord Shiva.
Festivals
Maha Shivratri is the most important festival associated with Lord Shiva.
It is a major Hindu festival.
It is observed by remembering Shiva, fasting, chanting prayers, doing Yoga, and reciting Shiva-related poems. Devotees visit Shiva temples and offer milk, flowers, fruits, fresh leaves, and sweets to the lingam.
Now let's move and see the images of Lord Shiva.
Here are the 30 Beautiful Lord Shiva Wallpapers.
30 Lord Shiva Images/Wallpapers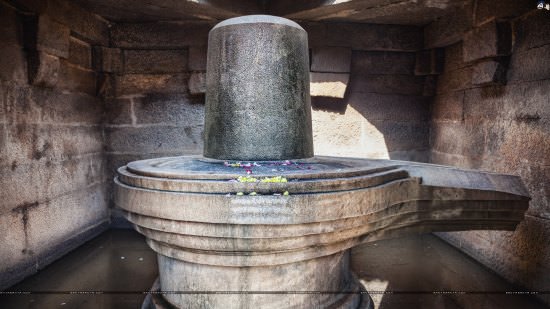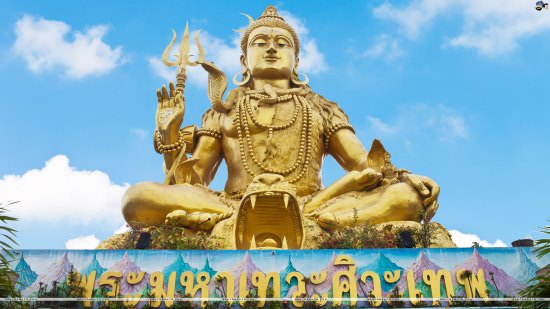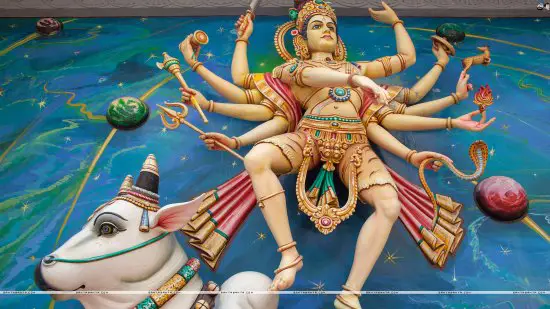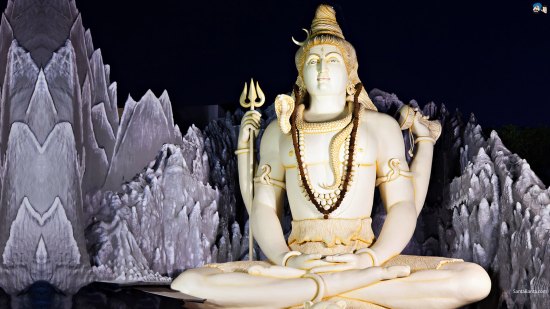 We hope that you would have liked this presentation of 30 Beautiful Lord Shiva images. Do share the post with your friends and loved ones. We welcome your comments and suggestions.